Diabeloop, the company behind the next generation of Automated Insulin Delivery systems is at EASD 2019!
Prof. R. Hovorka will lead Diabeloop's "Meet The Expert" Session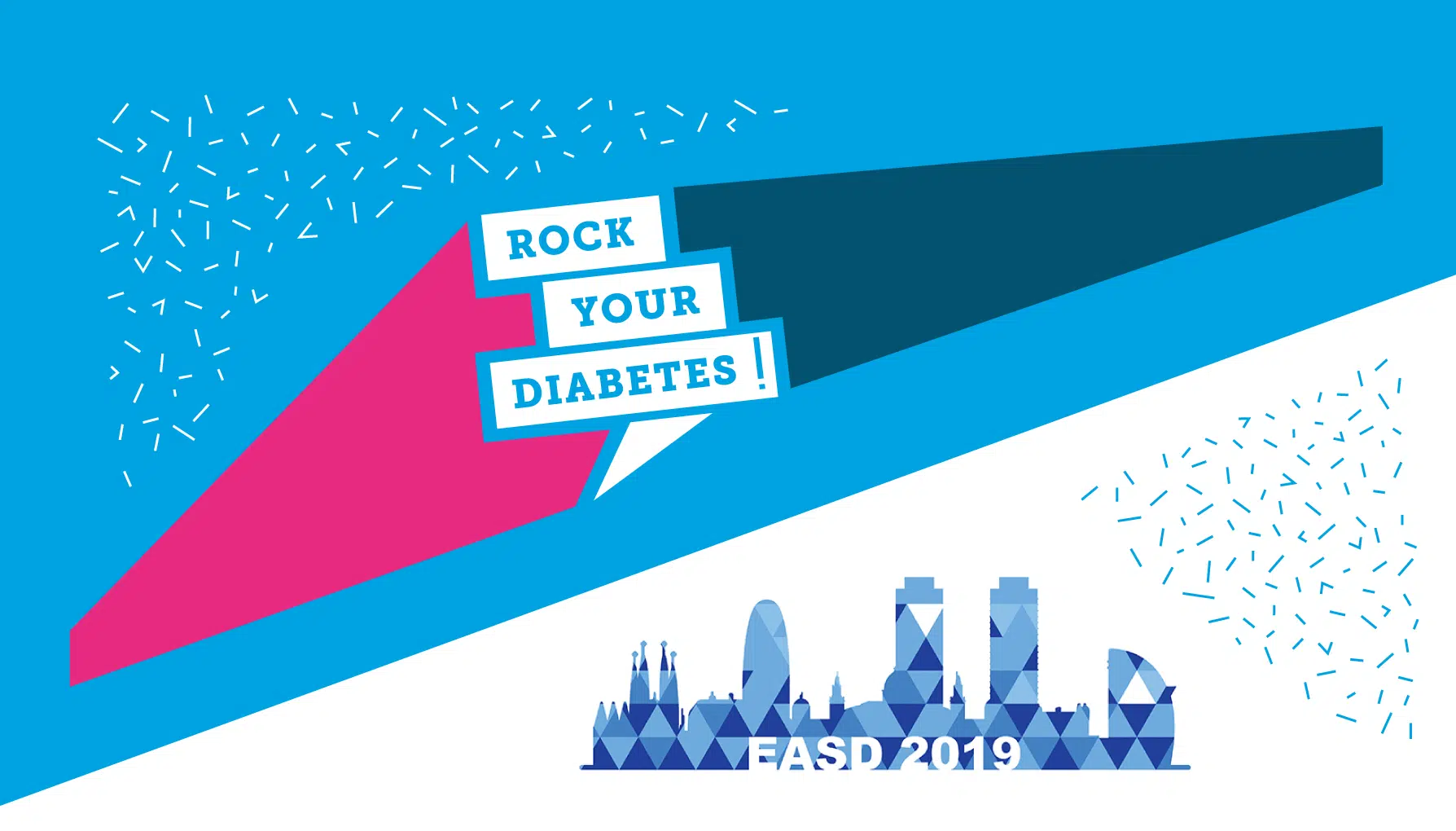 TUESDAY, 17 SEPTEMBER 2019  – 2:30 – 4 pm session / Joslin Hall
Oral presentation: Diabeloop closed loop system is able to achieve similar day or night good blood glucose control with or without daily physical activities practices
– Prof. Guillaume Charpentier (France)
WEDNESDAY, 18 SEPTEMBER 2019 – 10:30 – 11:00 am / Networking Hub
"Meet the Expert"  / Morning Session
Automated insulin delivery (AID) systems in the type 1 diabetes patient treatment today
State of the Art of Artificial Pancreas, 2019 – Pr. Roman Hovorka (UK)

DBLG1 System by Diabeloop: Current clinical evidence & nextcoming studies – Pr. Pierre-Yves Benhamou (France)
How technologically advanced mono-hormonal system can do better than bi-hormonal artificial pancreas device? – Erik Huneker (France)
WEDNESDAY, 18 SEPTEMBER 2019 – 3:30 – 3:35 Pm / Networking Hub
Experience with the French AP system from Diabeloop: Clinical evidence and future developments
– Prof. Pierre-Yves Benhamou & Erik Huneker (France)
_______________________________________________________________________
Guillaume Charpentier (MD): 
Diabetology consultant at Centre Hospitalier Sud Francilien, founder and President of the CERITD, founder and Chief Medical Officer of Diabeloop.
Guillaume Charpentier graduated from Paris 5 University. He headed the Department of Endocrinology and Diabetes at Centre Hospitalier Sud Francilien where he currently consults. He founded the CERITD (Evry), together with Dr. Sylvia Franc, a non-profit association,  focused on clinical translational research in diabetology and outpatient care. Former vice-president of the Association Françaises des diabétiques and SFD (Société Francophone du Diabète) board member, he takes part in the SFD Telemedicine and Advanced Technology Study Group  led by Pierre-Yves Benhamou. Guillaume Charpentier has co-authored over 140 scientific papers. He created the DIABEO system (remote monitoring for T2D patients) and the Descendance program (predictive algorithm for T2D patient. He is the founder of Diabeloop. 
Roman Hovorka (PhD): 
Professor of Metabolic Technology at the Institute of Metabolic Science and Department of Paediatrics,
University of Cambridge, United Kingdom.
Roman Hovorka graduated from Charles University (Prague, Czech Republic) in 1989. He has dedicated his career to gaining insightsinto physiology through mathematical modelling and developing control algorithms, the step-by-step calculations that lie at the heart of the 'artificial pancreas'. He joined the University of Cambridge in 2004. His work has substantive funding from JDRF, Diabetes UK, National Institute of Health, NIHR, and the European Commission. As a member of the JDRF's Artificial Pancreas Consortium, he lead the development and testing of the 'artificial pancreas' in Type 1 diabetes. Additional research interests include the development of virtual populations to supplement clinical testing of novel treatment modalities.
Pierre-Yves Benhamou (MD, PhD):  
Professor of Endocrinology, Head of the Department of Endocrinology, Diabetes and Nutrition, University Hospital, Grenoble, France. 
Pierre-Yves Benhamou graduated from Grenoble University (France) in 1988 and performed a 3-year research fellowship at UCLA in 1991. He is founder and head of the Swiss-French clinical research network (GRAGIL network) devoted to pancreatic islet transplantation since 1998. He is also founder and head of the Telemedicine and Advanced Technology Study Group of the Société Francophone du Diabète since 2005. He authored and co-authored more than 140 scientific papers referenced in the MedLine database. He has large experience in multicentric clinical research in the field of diabetes, and was principal investigator of several trials, including studies exploring automated insulin delivery.
Erik Huneker: 
Co-founder and CEO of Diabeloop.
Erik Huneker graduated from the École Polytechnique (Paris, France) in 1998. He started his professional career at Pechiney and Alcan, holding management positions in manufacturing, marketing and Lean in the US and in France. Prior to founding Diabeloop, he spent 7 years in the medical devices field at GE Healthcare, where he managed the international localization business to a ten-fold growth in sales. Erik Huneker is a tech and science enthusiast dedicated to growing people within the Diabeloop team. He gets energized by listening to the feedback of patients and Diabeloop devices potential to improve their lives.